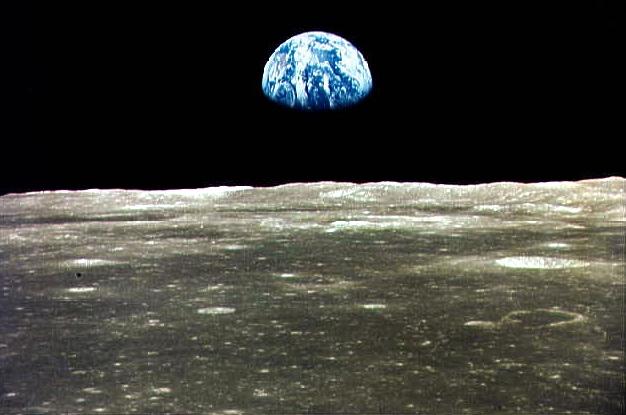 By David Wisner
I confess. I am a Europeanist and a self-conscious product of what we call the Western tradition. I  dreamed as a teenager of studying in Florence, the Florence of the Italian Renaissance. I later came of age intellectually during five fabulous years spent in Paris. I established a name for myself as a scholar of the French Enlightenment and French Revolution, conducting research in and on the Louvre, Versailles, and many other archetypical sites of Europeaness.
And so it was with considerable interest and anticipation that I attended a public lecture in Athens last week by fellow Europeanist Timothy Garton Ash. Timothy's talk portended to explain how Europe had gotten to where it is currently and hinted what might be done next by those with a similar love for things European. The effort to get down to Athens was well worth it.
A brief parenthesis. Forgive me for admitting here that I am less than enthusiastic about some of the things Timothy Garton Ash writes for the Guardian newspaper in England. The very day of his Athens lecture he published some thoughts about China that were perhaps not worth the time I spent reading them.
Garton Ash the public speaker is another beast altogether. In this instance the Oxford (St. Antony's) based scholar reflected in thought-provoking fashion on the underwhelming dimensions of integrated Europe.
Garton Ash chose a generational frame for his analysis. How did the survivors of WWII view the future of Europe? The so-called generation of 1969, for whom Europe represented a great dream still? Those who came of age amid the epochal events of 1989, and for whom a united Europe was all they had ever known? What is conceivable today, as Europe appears to many to have lost its bearings.
I thought about this as an American ex-patriot and long-term resident alien in Europe. Second parenthesis: for those who know me from my previous posts in Politis, the profile I drafted above may sound unfamiliar. My mandate as the director of the Dukakis Center has long been to adapt to the contemporary Greek context the Anglo-Saxon ideal of public service, as exemplified by that great Greek-American public servant Michael Dukakis.
So I found myself asking midway through Timothy Garton Ash's speech, why would any European today feel compelled to render service to this great European experiment? The answer I often hear when I ask this is that this same tradition of public service I advocate, while modestly alive still in the UK, is alas a foreign concept on the Continent. Better to accept that the the EU is the twenty-first century's sick man of Europe.
False lead? No, I persist. Is there anything in the chronological framework outlined by Garton Ash to flesh out a more hopeful answer to my initial query?
The compulsion to serve is still vibrant in the US despite our own current experience of economic crisis and political malaise. For me personally I point to the following two generational moments. (For the sake of this exposition one might call the members of these two generations the 45'ers and the 69'ers.)
My father enlisted in the US Army straight out of high school in the summer of 1943. He shipped overseas the following year and saw action in the Battle of Lorraine in early 1945, taking shrapnel in the Saar Valley (for which he earned the Purple Heart) and only resuming active duty in 1946 in post-war Paris and Berlin.
Throughout the rest of his life my dad, who eventually became a chemist in private industry, engaged happily as a volunteer in various public service endeavors. He led my Cub Scout pack. He coached my minor league baseball team (and made me take my turn sitting on the bench). I retain especially that he volunteered annually to help fellow tax-payers fill out their tax forms
How many of my school mates were raised by vets from that greatest of generations, the heroes of D-Day and of Midway? I know not. What I do know is that I owe my own conception of public service to my dad, my hero, and I suspect that the appeal of public service among those who grew up in the 1960's was similarly inspired.
Whither Europe?
1969 was a year like no other in my young life. My favorite sports teams, the Mets, the Jets, and the Knicks, all won championships that year. Meanwhile, while I was just a little too young to feel the impact of the civil rights and anti-war movements, of the domestic political turmoil of 1968 (these events did influence my older siblings deeply), I have a distinct memory of gathering in the sitting room in my aunt's house to watch the first man walk on the moon. I remember writing a letter to NASA as a schoolboy and receiving a beautiful picture of the earth seen from the moon in return.
I want to be an astronaut!
The point here is not to engage in partisanship (my dad was a main street Republican, whose own father was a Hoover Republican) or nationalist chest-beating. What I mean to point out is that as I express my pride in being a citizen of the United States, I search out those moments in my life that gave rise to a desire to serve, and which make this desire compelling today despite the many temptations to feel despondent and apathetic about the current political situation in my countries of birth and adoption.
Do such moments exist potentially in the collective European consciousness? I thought immediately of 1989 and the fall of the Berlin Wall as one conceivable example, as different as this moment may have been from the ones that stood out in my personal experience. Are there others?
Whither Europe.
Our task heretofore might thus be to seek a narrative of integration that will inspire my ten-year old daughter, a dual national, to embrace her European identity and create news ways of embracing that identity. To create a pan-European ideal of public service.
So I urge, I challenge, as an afterthought even, my colleague Timothy Garton Ash to help identify those collective moments of Europeaness that might have given rise to a similar urge to public service across Europe. I pledge to host an event at the Dukakis Center next year on this very theme. For my daughter's sake, as a young Hellene and European.