By Marten van Heuven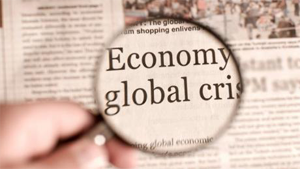 The author is a retired senior US diplomat with extensive experience in European affairs. He contributed this note in response to an invitation by Politis for thoughts on the trans-Atlantic dimensions of the crisis in Greece and the eurozone.
I find the situation in Greece and in Europe unsettling, in part because it almost defies analysis.  Therefore, I hesitate to respond to your invitation to contribute to Politis. That said, here are a few thoughts running through my mind.
The current crisis has its roots in the overoptimism about continued growth in the European economies and the consequent pattern of  committing ever larger slices of the economic pie even before that pie has in fact grown.  Many European politicians shaded these facts.  A few – for instance the Dutch – were more true to the facts and started a long time ago scaling back the growth of the social welfare net.  Even so, the recent government fell on this issue.
The crisis is not Greece.  Nor is it Spain.  It isn't even European.  It is global.  The Chinese and Indian economies – each for reasons particular in these  countries – are experiencing slowdowns.  Everything in this complex global economy is connected.  So Washington has reason to worry about spillover of the European crisis on the United States.
What to do?  No solution will be easy.  Governments and political leaders need to make this clear to their publics.  Encouragingly, some leaders have started to do so.  Shading the facts will prolong the crisis.  It is time for leadership of the "blood, sweat and tears" variety.  A dose of courageous optimism won't hurt.  Neither will appeals to national pride in the ability of societies to overcome hardship.  There will not be room for xenophobia.
Where will this leadership come from?  In this global setting, it should come from many corners and with many voices.  The US has in the last half century provided international leadership.  America continues to have much talent.  Clearly, though, this has to be harnessed by cooperation from all corners of he globe.  What is needed now is a tone of courage, determination, and optimism.