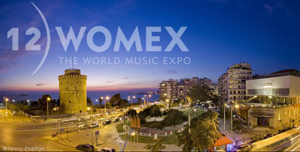 In mid October Thessaloniki will be hosting the WOMEX World Music Expo. This is a great privilege for Thessaloniki as it will bring a lot of artists and great talents from around the world to Thessaloniki and it will also set up more production and music sales networks for the city.
For those of you who haven't heard of WOMEX before, please see:
There is a call for volunteers to help during the Wold Music Expo and the first volunteer meeting took place on May 3. The next volunteer meeting will be held at the end of May. There is a variety of projects volunteers can help with, from helping chaperon and guide the foreign guest to helping with the concert set up and stalls, etc.
The organizers hope to get a total of 200 volunteers. They will provide training, a diploma for volunteering, as well as free passes to all the events and concerts throughout the festival to all volunteers.
Students and alumni of the American College of Thessaloniki interested in volunteering for WOMEX 2012 please contact Laura Streith at 2310 342 242 or lstrieth@act.edu.