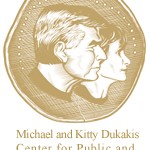 By Jayde Ashante Hansen
I'm not sure words can begin to explain how I feel, being an American citizen, and failing to register to vote.  All year I've been thinking about this opportunity, after all, it's my very first opportunity to vote for the president of the United States. I won't have this opportunity for another 4 more years.  But what I have noticed is that this is becoming popular among millennials. At the core, I believe it's about knowing that we have a voice + a say-so in worldly decisions.
As an advocate for authentic empowerment, I believe it's incredibly important to use your voice. Yet why does it seem many people my age including myself fail to prioritize voting? To an extent, it's our ignorance when it comes to politics. What I am realizing is that many of us are only learning about what is going on in the world through the view of our elders. We don't take the time to be invested in something that is going to affect our adulthood because the reality is many of us don't know the importance of it.
I believe we don't realize our power until be begin to possess one characteristic… Awareness
We should go out and exercise our right vote – simply because the world needs to hear from the next generation. As a millennial, I believe we tend to feel like our voices are not heard or accepted. The reality is, our voices are some of the most important as many of the decisions made now will affect us for the next decade and maybe even further.
Growing up I have never been interested in politics, simply because I never had to. I now understand that it's important to know what's going on in the world around you. One of the ways I keep up is through New York Times. Every day I receive a briefing of the highlights of what is going on all over the world. These are very beneficial and easy reads. What I like most about it is that I am learning about politics as well as areas that I am actually interested in such as entrepreneurship, fashion, journalism, etc.
Once we gain the awareness that we matter, I think it will stir up a craving for our voices to be heard in worldly decisions.
Note from the Editors. Jayde Ashante Hansen is a Dukakis Center intern from the United States. She first posted this note on her personal blog, J. Shanté.