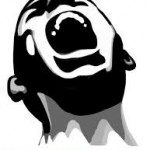 By Krysta Kalachani
I have been following this website from time to time for a year or more, and particularly one of the contributors, Jerome Roos, who started writing when the Syntagma gatherings started taking place. Here is his bio, taken from the magazine's web site:
"Jérôme E. Roos is a PhD researcher in International Political Economy at the European University Institute in Florence, Italy. His research focuses on the structural power of financial capital in the management of international debt crises and the implications for the quality of democracy. In addition to being the founder and editor of ROAR Magazine – an online journal providing critical reflections on the crisis of global capitalism and the ongoing cycle of protests around the world – he also serves as a volunteer for Take The Square, the international wing of the 15-M movement that helped coordinate the global days of action on September 17 and October 15, 2011. Together with Leonidas Oikonomakis, he is the director of Utopia on the Horizon (2012), a short documentary on the Real Democracy Movement in Greece."
Roos has been interviewed in the pages of many major international media, and his articles are available in several languages. Is he a revolutionary? Time will tell.