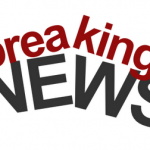 By David Wisner
Politis has pointed this phenomenon up before. Newsworthy Grecians can no longer hide behind the figurative distance between Athens and the rest of the world, or the relative inaccessibility of the Greek language outside Greece.
Two examples since the beginning of December suffice. Stephen Grey, who spoke at the Dukakis Center on December 5, has published a series of investigative articles for Reuters on the murky links between business and politics in Greece. His original story on Proton Bank was reprised by the New York Times on December 6, and Reuters published another lengthy analysis on December 17.
More recently, the BBC World Service reported that a gathering of Golden Dawn members took credit for attacking Syriza MP Dimitris Stratoulis at a soccer match. Apparently the BBC correspondent, Tim Franks, actually attended the gathering and made an audio tape of the proceedings.
The reports from abroad, particularly those by Grey, have prompted reaction in certain quarters in Athens, with  allusions to fifth columns of foreign media correspondents and the like. While this has not put off the reporting in any of the major international media outlets with correspondents in Athens, one does worry that the revelations about Golden Dawn may open a new chapter in the poor treatment of Greek journalists by Golden Dawn bemoaned by Reporters Without Borders.
One thing is indisputable at this stage. As has been the case since the beginnings of the sovereign debt crisis in Greece, it has been foreign media who have broken most new stories and kept the world's focus on Greece as sharp as it has been. There may have been excess and hyperbole in some of the coverage, but the result has been that Greece is no longer an exotic beat.