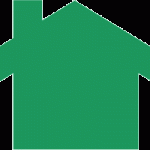 Alexia Tsotsis has written an engaging review in TechCrunch of the neighborhood social media service Nextdoor. The platform is a de facto neighborhood support group among subscribers. Nextdoor now serves some 10,000 neighborhoods and roughly 1 million households, and has a very savvy matrix for developing a local network to its optimal level.
Users explain that Nextdoor is a useful site for staying connected to your neighbors. Tsotsis writes,
"The age-old manifestation of a local community, which is represented in analog by the welcome wagon, the PTA, the Neighborhood Watch and even the pole where people could post fliers about their missing dogs and cats, has slowly eroded as we become more isolated by television and the Internet. The cup of sugar example may have struck you as a cliché. Who does that anymore, right? The trust is gone. And every time someone brings up this example, I get these visions of the sugar being poisoned.
Nextdoor is perhaps the first step in reversing this process."