By Krystallia Kalachani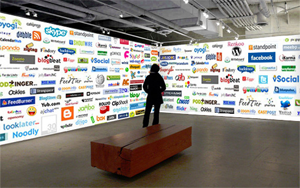 It is late afternoon, June 2011, the temperature in Athens is high. I am still at work giving a last look at my social media accounts before I leave for home, there is calling for a gathering in Syntagma Square, central Athens, in front of the Greek Parliament. I would be there again.
And there I was, listening to people participating in the Assembly. That day there were issues brought up about the role of the mainstream media covering the Assemblies and Syntagma Square.
Syntagma's gatherings had a dynamic that I would dare characterize as magic. However, this is another story. One of the things that emerged among others from last summer, were different kinds of media outlets, blogs, information gates and initiatives for volunteerism and solidarity. Some survived, some did not.
The next day of that Assembly tackled the media's role and while I was searching online on the Audit Committee for the Greek Debt, I came across some new media outlets I did not know of. I have actually been following different blogs and alternative news outlets since last summer, when I really needed to match my personal experience of central Athens's everyday life, including the experiences of Syntagma, to what I was listening and reading on the news. No surprise that for some time I could not do that at all.
Practically these new media outlets, for example the Press Project, were a few of the first to cover live the Square's assemblies and were conveying the information online.
In the beginning many reacted negatively to the presence of such types of media both on-site as well as online. Not strangely since the mainstream media was and still is perceived as corrupted, biased, politically influenced and/or politically affiliated in one way or the other.
However the Press Project, as others, proved the opposite. They slowly gained popularity among the young and among all those who witnessed Syntagma's dynamics.
Now, and during all these months, the Press Project became a gate to information, publishing journalists' or other professionals' work who are writing about the Greek crisis and not only. I think that what all these gates or websites have in common is that they do not have any kind of political parties' affiliations. This is one of the reasons that probably made them popular at the first place and continues giving them points.
I was reading the other day a couple of articles on the journalistic crisis in Greece. Journalism was obviously already in crisis, that hot summer night. What is obvious to me is that there is a serious breach among what the mainstream media really should be doing, what they do and of course how people, especially those who have access to other types of media outlets perceive them. The mainstream media sources are distrustful, as are their channels of communication, the messages they convey are false and unclear. Moreover, what is mostly important in the communication process that the media involves is that many of the perceivers, us, who decode the messages, have another very different interpretation far from the mainstream journalists and their good "buddies" the politicians. Responsible communicators in the broader sense must communicate in thoughtful, sensitive and truthful ways and it is better to lose your eye than your reputation as we say. Their reputation is lost and people are looking elsewhere already.
The third Newtonian law of physics says that for every action there is an equal and opposite reaction. This, one might argue, applies more than ever before in what we live in Greece for some time now. Only that society's reactions are not that straightforward. They are more complicated than this. Society and social relations are not black or white, good or bad, they can be all these at the same time and something in between. They cannot be put in stiff molds. Opposite and equal forces are for physics. Societies' reactions seem more like waves to me, you don't know where and when they are going to break.