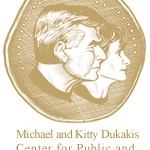 By Jayde Hansen
Regardless of how we feel about the elections, there is absolutely nothing we can do about the selection of the president at this point. What we can do is be catalysts for change.
Social media has gone absolutely crazy since the world found out that Donald Trump is now the president of the United States. No one saw it coming, and quite honestly I am surprised myself. But you know what? America as a whole made this decision.
I can be honest and say I am not a big fan of politics, so I haven't said much publicly about this decision. But I have discussed my thoughts with family, friends, and now you. I can say that I am absolutely passionate about the well being of others. I do believe in equality and everyone having the same rights. My feelings do not negate that fact that I am not pleased with the results of the election, but there's absolutely no point in crying over spilled milk.
Instead of stating what I don't like about the decision, I rather plan and execute how I can help create change because of this decision. I have learned that when there is opposition, there is also opportunity. The time is now.
Many would say that because I did not vote, I don't have a right to speak. Because I know who I am and what I stand for, I choose to silence the negativity. The change starts with us. It starts small. It starts with day-to-day living. What we believe to be true is what shows up in our day-to-day lives. What we feed our children and our young adults matters. They are the future of this world and it's our duty to nurture what is inside of them.
In a world that spews out negativity in the media constantly, I wanted to share light on looking at the positive side of this election from my perspective. So, I want to know, how can you create positive change in the world around you?
"Darkness cannot drive out darkness: only light can do that. Hate cannot drive out hate: only love can do that." – Dr. Martin Luther King