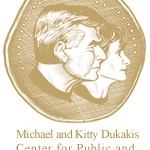 The team at Politis debated whether to share the video below on the blog. In the end consensus was reached that, yes, it was appropriate and worthwhile to do so. Seethe houghts of two of our number below, slightly edited and formatted for posting.
I am in favor… after all it can change society's and politicians' view along with the decisions they make in policy making. So I don't see why we wouldn't post it in Politis.
It is a film whose maker has brought change in peoples' mentality in the past and he might succeed again in doing something similar. — KK
I think it would be a great idea to post something about this in Politis.
In the UK at the moment, the notion of 'who is a citizen' is being totally undermined, abused and exploited, and any way that a civic portal could promote the idea of  more inclusive citizenship is something that I'd be strongly in favor of.
It's a great subject for a short piece in Politis… RS