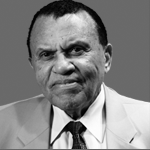 "How To Raise Your Child's IQ" – by Professor William Maxwell, an Inspiration Exchange discussion series event to be held under the auspice of Michael and Kitty Dukakis Centre for Humanitarian and Public Service at the American College of Thessaloniki on Wednesday, May 9, at 5 PM in the Bissell Library.
All Revolutions are born in the minds of Children; and specific shifts in parenting have directly affected society throughout history: like the Renascence of Europe and the Industrial Revolution. Professor Maxwell will give an insight into which parenting trends around the world produce the most positive children and the role parents and educators play in advancing civilization. Can Greece give birth to the next great revolution and how? Professor Maxwell will provide both historical and cultural perspective on raising children and advice on how to improve a child's IQ.
About Professor William Maxwell: He is one of two 'Professors of Thinking' in the world. He holds two professor emeritus titles, at Ottawa University in Arizona and at the University of Advancing Technology, Temple, Arizona.  He earned his master's and doctorate degrees at Harvard Unversity and has been dean of education at North Carolina State University, California State University, Fresno; Advanced Teacher Training College, Port Harcourt, Nigeria; and at the University of the South Pacific, Suva, Fiji. He has published widely in refereed journals in Britain, France, Fiji, and the United States. His most recent book is SuperParenting: Child Rearing for the New Millennium (2005). He was profiled in Money Magazine, The Arizona Republic newspaper and he is profiled in the May, 2012, issue of Harvard's ED Magazine.