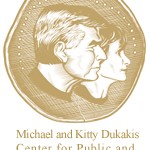 By Jacey McCowan
University of Texas at San Antonio
American College of Thessaloniki
From the Editor: Jacey McCowan spent the Spring 2015 semester as a study abroad student at ACT and an intern at the Dukakis Center, where she took part in the ongoing research project «Public Service in the 21st Century.» The following is the report she filed following completion of her research in Thessaloniki.
Abstract. I was tasked with conducting research on the influences and opinions of the diverse students of the American College of Thessaloniki on public service; to investigate  their rationales in order to better understand what incentives would be most attractive to them when deciding to participate in public service initiatives. I am interested in how these students, both local and international, compare their views with those of their respective societies – evaluate their personal motives on promoting and participating in those sorts of projects.
I believe the way in which a person thinks their actions will correspond. The values and beliefs of the younger generation are often a mixture of what was passed down to them and what they have accepted as truth. This truth could be inspired by personal experience, social or political influences, generalized public opinions or religious beliefs. Many of the students I surveyed believe that the purpose of participating in public service projects was to aid the collective society; to gain the invaluable experience of helping those who were less fortunate; to gain certain skills; to learn; to correct their karma; to feel good about themselves and to add value to their communities. Though these reasons are respectable and essential to providing a more perfect society many of the students that attend ACT do not consistently volunteer in the community. I was told they would only partake in these sorts of activities because it looks nice on paper. But several of the students lack the internal drive to participate, to simply help those who are unable to help themselves. So I then pivoted my approach to better understand their true motives and external influences. I found that the majority of students will not join volunteer programs because not enough of them offer anything meaningful in return – for example, credit in school or opportunities to record them as work experience. If they cannot derive an extrinsic reward from the experience they are not willing to spend time promoting the projects. A few of the students local to Thessaloniki, Greece, shared with me that part of the reason they do not participate is due to the mentality and lack of motivation they have come to accept from the Greek culture. That is, the Greeks are more concerned with improving their lives and the lives of their family members. These views are most attributable to the economic disorder Greece is currently enduring.
The single faculty member I interviewed explained that if the younger Greek generation knew that by helping their community they are exercising their power to produce change, and by making a lasting impact they are able to leverage their efforts, instead of feeling like pawns in the grand scheme of their social and political culture. In her opinion, offering free food and prizes should not be the primary motivator used to rally support. The best way to influence these students is with education; to correct their assumptions of what role public service serves in their community  – especially now that they are amid a crisis their efforts are needed the most. Perhaps initiatives can be developed to shift the students' perspectives from being frequently self-regarding to acting more compassionately with regard to the struggles of those in their communities.
As an American college student, I am compelled to dissect my societal views on this matter. We are taught that serving the community, by donating money or giving your time, is the best way to make an impact on behalf of the causes you care about, and caring about problems other than your own is the proper attitude of a community member. Being selfish is frowned upon, though so many of my classmates get involved for selfish reasons; however, more students are active on campus. Many convince their friends to join a volunteer group to socialize or try to impress a future employer. Not all of the reasons people have to participate are noble, but I believe those people can still provide support. I think by giving students of all motivations and backgrounds a chance to participate in an organization they can help govern and take pride in the work and develop a more consistent work ethic. To inspire change with the students, strategies should be developed to target what they value.
Of those interviewed, I included some American study abroad students – many of them reaffirm my views but a few presented some fresh ideas. To alter students' mentality, which is difficult to do, and increase their sense of social responsibility they suggested the Dukakis Center offer a series of workshops or service trips. This could be promoted as a resume builder (so the students can better appreciate their role in society). Employers should understand an applicant's passions and interests from his or her reume, and participating in initiatives that support personal development and community outreach can be very attractive.
There are many volunteer organization at my home institution, the University of Texas at San Antonio. We have V.O.I.C.E.S. (Volunteer Organization Involving Community Education and Service), the Center for Civic Engagement, Community Connect, and the Office of the Vice President for Community Service which present UTSA students with plenty of opportunities to plan and contribute to volunteer efforts. Students are challenged with promoting public values, impacting their community, and improving social issues on campus.
Resources must be spent on encouraging students to become active citizens. To me, the Center for Civic Engagement at UTSA aims to do just that. Theor mission statement reads:
Our mission is to empower students, faculty and staff to serve society through community engaged scholarship that enriches learning, promotes civic literacy and contributes to the study of community needs and resources.
Provide the ACT students a greater purpose than finding careers that contribute only to their lives and goals – inspire them to reach beyond their families to bless those in their community.
Recommendations
Organize events and workshops that will draw the interest if students with diverse majors and career paths, ensuring each event coordinator gives students proper notice and enough information ahead of time
Raise funds that contribute to scholarships and assist in providing incentives and recommendations to motivate students
Include students in the discussion: find students willing to plan and promote public service and civic issues
Host thought-provoking seminars to inspire change and encourage students to challenge their opinions
Increase awareness by showing students how they can leverage their efforts with service trips; plan trips to underprivileged areas in various Greek cities and the surrounding provinces
Involve local businesses and groups as an example to students that resources can be gathered and used wisely for the appropriate causes
References
Richard D. Young, «Volunteerism: Benefits, Incidence, Organizational Models, and Participation in the Public Sector», University of South Carolina, Institute for Public Service and Policy Research, 2015 (http://www.ipspr.sc.edu/publication/Volunteerism%20FINAL.pdf)
Office of the Vice President for Community Services, The University of Texas at San Antonio (https://www.utsa.edu/vpcs/)
Center for Civic Engagement, The University of Texas at San Antonio (http://www.utsa.edu/community/cce/)
Community Connect, The University of Texas at San Antonio (http://www.utsa.edu/communityconnect/2015/#.V-D3jPl97IU)