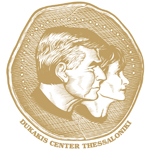 Thessaloniki's original intercollegiate Model United Nations simulation is back!
That's right, it's time for ACTMUN 2013.
Specially designed for students, friends, and alumni…
That's right, ACT alumni can play too!
Stay tuned to this page for more details, and for information about the 15th anniversary celebrations of ACT's BA in International Relations.