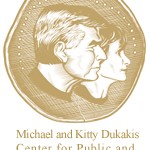 By Niko Adamopoulos
Editor's note. Niko Adamopoulos is a summer intern at the Dukakis Center from Colgate University, where he is a junior in international studies. While in Thessaloniki he will volunteer in local humanitarian efforts with refugees and migrants from Syria and other countries. Here he compiles an annotated list of blogs on citizenship which may be of interest to readers of Politis.

EUDO Citizenship
EUDO offers accessibly written academic works that investigate questions of citizenship and voting rights through examination of relevant state-specific and EU laws. Most posts on the blog offer a good balance of legal investigation and political commentary, and are generally related to current hot-button topics, such as the UK referendum. Furthermore, posts include several links per article that can be used as jumping-off points for further research into key aspects of the post. This is potentially quite useful if one wanted to utilize the EUDO blog for assigning readings for students, as one might assign an article to read and ask students to then develop discussion questions for class. I am sure students would find the links within the articles quite useful for going a little more in depth into certain aspects of the question in order to better prepare for a class discussion. Articles are all peer reviewed and high quality, however as far as I can tell there are only seven articles on the blog. I don't see publishing dates either, so it is hard to tell how often the blog is updated, but after some digging all seven of the articles on the blog appear to have been published in the last year. The small amount of content is perhaps the only drawback here, other than that the content is very interesting and useful if you are hoping to find a blog that will be useful for initiating discussion of relevant immigration, citizenship, and voting issues.
Generation Citizen
The only real articles I can find in this blog are from a weekly section called "What We're Reading" and they primarily consist of online newspaper articles from places like the Huffington Post or the LA Times. Many of the articles posted don't directly relate to citizenship questions. If the goal  is to compile resources related to the future of democracy, the only way I could see this blog being useful would be as an insight to the workings and priorities of an advocacy group trying to motivate young adults to participate more in American Politics. The site is very focused on American politics. If you intend to focus on Europe, this resource one falls a bit short in my opinion.
Global Solutions Blog
This blog is full of content, with new articles posted every week. The articles are written by scholars and leaders of NGOs, and cover a wide variety of topics from human rights to climate change and environmental ethics to questions of global citizenship. Citizenship-specific articles do not make up the entirety of this blog, but if you intend to use the blog for more than just questions of citizenship, this resource would be perfect, as it is a fairly article-dense resource that contains interesting takes on current events happening around the world. Articles are well-written and an accessible length, perfect for re-posting. Global solutions has a great deal of interesting articles, and would be a good resource to collaborate with if you are a blogger or researcher working in a similar field.
New Citizenship Project
The New Citizenship Project's blog utilizes a different conception of the word citizenship than a majority of the other blogs, and I find it to be quite unique. For example, while EUDO focuses primarily on legal questions surrounding people's affiliations with nations, NCP articles tend to revolve around ideas concerning individual political empowerment and participation. Because of this, it has a more diverse selection of readings than some of the other choices. There is a decent amount of material addressing the legal aspects of citizenship, as well as articles that attempt to investigate the less discussed areas of inquiry when it comes to citizenship, such as consumer rights and corporate citizenship. Again, the diversity of the content on this blog makes it seem like a good choice for a variety of purposes.
U of M Arts of Citizenship
If you are looking for politics-themed articles, this blog does not offer much. This blog mainly focuses on the stories of graduate student's civic engagement projects, and while there is interesting material, I'm unsure as to how much it would contribute to readers of Politis. Many projects focus on the theme of personal empowerment and stories rather than policy reviews or opinion pieces. If you are looking for policy-driven thought pieces, this is not the best resource to chose. However, if you want to give readers insight into the interesting civics projects happening at the graduate school level in the United States, this is a the place to be.
Edelman
Edelman, like the new citizenship project, focuses mostly on global citizenship and citizen empowerment rather than legal questions of national citizenship. The obvious difference between the two is that Edelman is a PR firm while NCP is designed more like a think tank. Edelman's blog, therefore, has a greater focus on some of the public relations work they do, and as a result of that some of the blog posts are simply updates on PR work Edelman is doing for its clients. Still, it offers a unique perspective that is different from that of a think tank or an NGO. It might be an interesting resource on hand to allow readers to compare two articles written on similar topics by groups from different perspectives with different motivations.
Edutopia
Edutopia has the unique focus of addressing questions of online citizenship, and how we conduct ourselves online as opposed to in person. All of the articles on the blog push tips on how to stay safe online, how to integrate technology into classrooms, and how to improve digital media literacy. The biggest concern with Edutopia is that it has such a narrow and tailored focus — beyond the questions of online education and behavior, there isn't much else. This is in stark contrast to several of the other blogs that have a wider variety of articles to choose from. Beyond the drawback of focusing on only one aspect of a very large question, Edutopia is a unique resource. None of the other blogs have dedicated a significant number of articles to questions of digital citizenship. So while it may be a bit restrictive of a resource, it still offers unique insights and is worth a look.
Citizenship Foundation
This blog has a perspective that I think really suits readers of Politis — it is focused on questions of active citizenship and how individuals can influence society, and it caters towards a late high-school or college-age audience. This would be a useful resource to distribute to students, as it provides insight into how younger citizens are getting involved with politics and social change while also hosting articles that address current events and issues of citizenship outside the classroom, such as the British EU referendum and the conflicts in the Middle East. It maintains a good balance of learning and teaching material and current events articles.